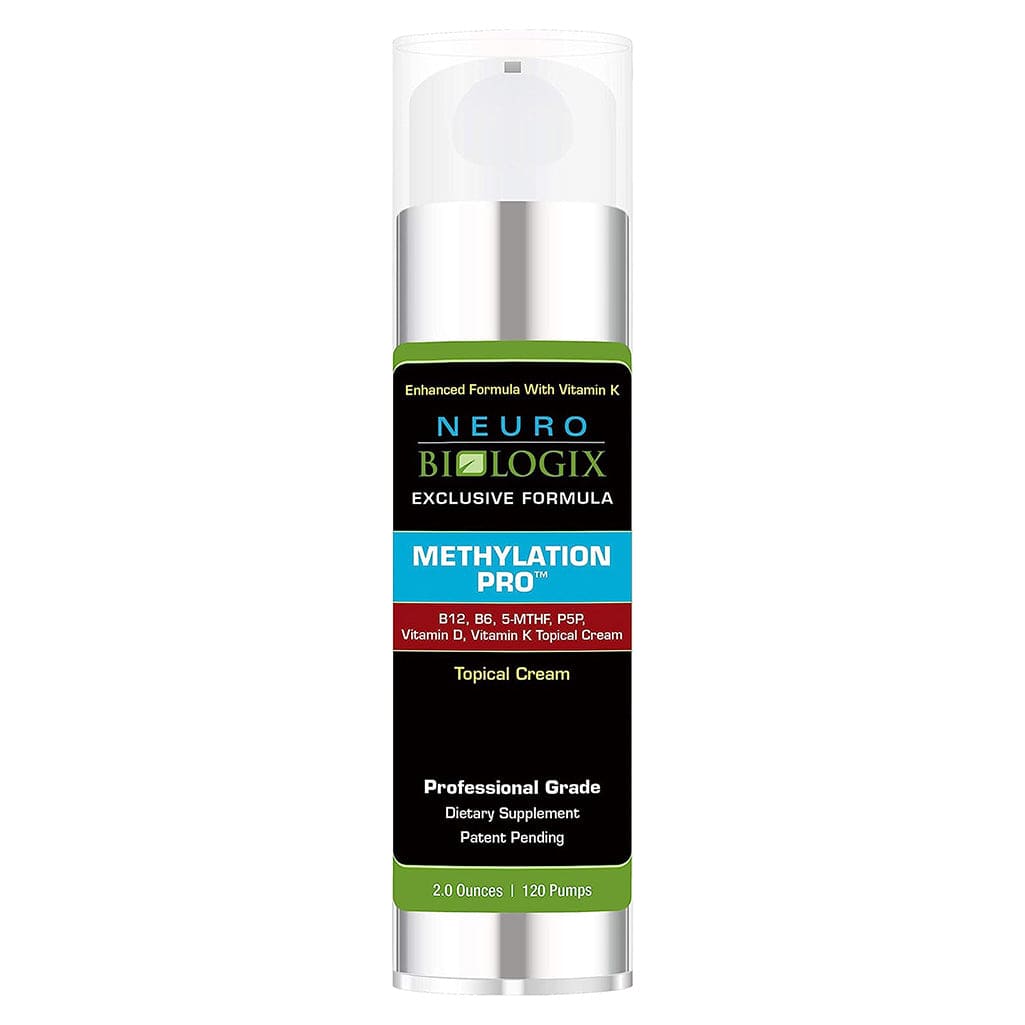 Methylation Pro
Exclusive Methylation Pro Topical provides superior support supplying 5-Methyltetrahydrofolate (5-MTHF), the metabolically bioactive form of folate. Methylation Pro Topical also includes essential cofactors such as folinic acid, Vitamin D and Vitamin K1, that facilitate the complete methylation process, improve glutathione production, increase vitamin D levels, and maximize B vitamin delivery for immune and nervous system health.
Buy Now
Methylation Complete Pro
Exclusive Methylation Complete Pro formula offers exceptional support for over 200 body processes that depend on methylation. Research indicates that about one in three Americans possess genetic mutations in the methylation pathway, which may impact the conversion of folic acid to methylfolate.*
Buy Now
Methyl Folate Plus
Methyl Folate Plus formula provides the metabolically bioactive form of folate (Vit B9), L-5-methylfolate. In conjunction with folinic acid and niacinamide, this formula is essential for proper neurological and immune function in patients with genetic weakness in this pathway. Studies show that roughly one in three Americans have genetic mutations that impede the creation of methylfolate. The process of creating methylfolate, methylation, enables the proper function of the cardiovascular, neurological, and reproductive systems.
Buy Now
Full Focus
Full Focus formula provides an essential blend of nine ingredients carefully formulated by a leading neurologist to work together to improve brain chemistry. Full Focus™includes the essential vitamins and amino acids needed to optimize dopamine processing.
Buy Now
D3+K2 Cofactor Complex
D3+K2 Cofactor Complex contains a precisely designed set of ingredients to obtain the greatest benefit from Vitamin D.
A genetic mutation (SNP) on the VDR Taq gene may impede vitamin D. To alleviate this concern, our formula includes vitaMK7®, a patented, natural K2 vitamin that helps improve the body's utilization of calcium in the bloodstream. In clinical studies, vitaMK7® enhanced the body's ability to utilize calcium in the bloodstream and prevent bone loss.
Buy Now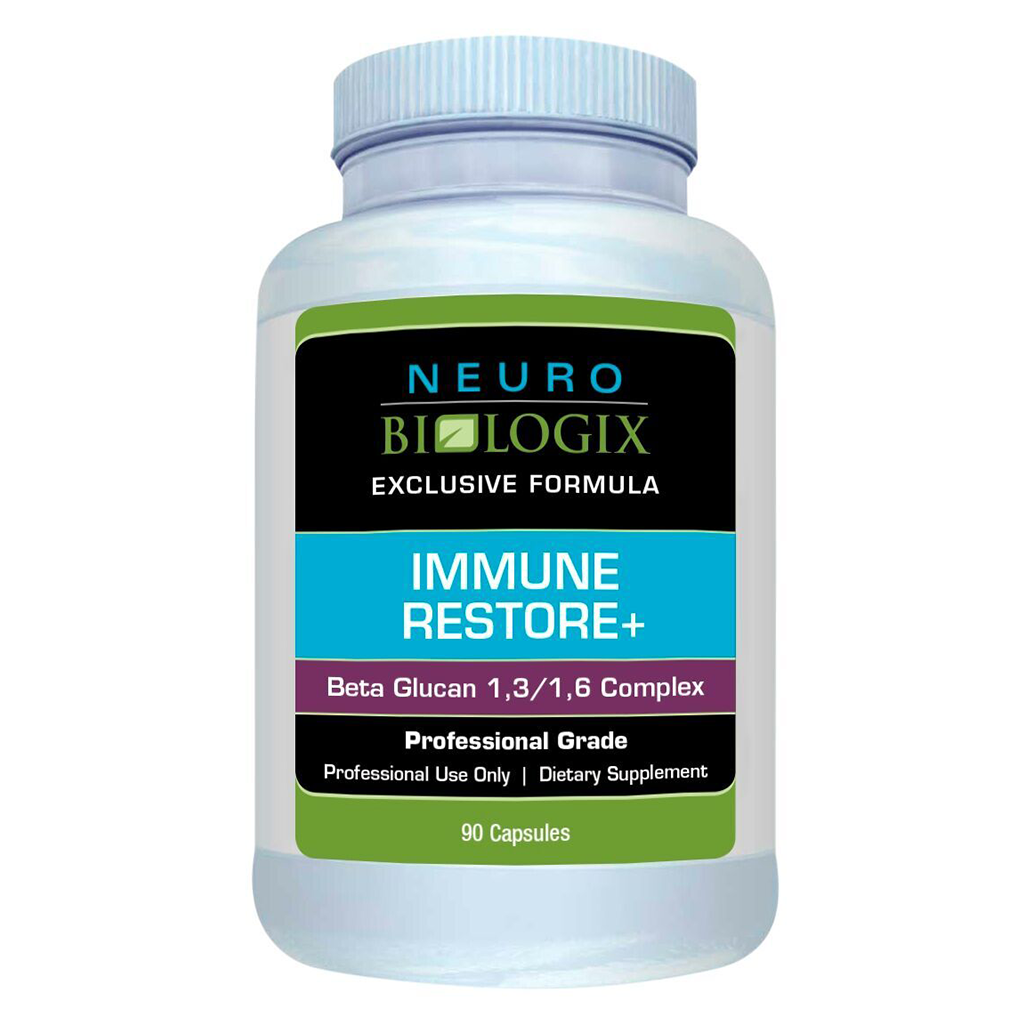 Immune Restore+
Immune Restore+ is a pure, high-potency beta-glucan that plays a crucial role in the immune system. This formula combines six powerful ingredients to help balance and regulate the immune response. Our exclusive Immune Restore+ formula enhances the body's ability to overcome immune suppression by chronic infection agents like viruses.
Buy Now
Calming Cream
Calming Cream™ is a velvety cream with a base of lavender oil that aids in rest, relaxation, and mood support. This physician-developed formula contains scientifically studied natural ingredients and amino acids that help reduce nervousness, hyperactivity, and occasional sleeplessness. These well-studied ingredients may improve mood stability, act as natural relaxants, and calm the central nervous system.
Buy Now
Mito Cell PQQ
Mito Cell PQQ™ helps support mitochondrial function, promote cellular health, and guard against the decline of mitochondrial function associated with methylation deficiencies and immune and nervous system weakness.
Mitochondria provide the cellular energy key to physical and mental health. PQQ activates genes to promote mitochondrial reproduction, protection, and repair, including the growth of new mitochondria in aging cells. Supporting ingredients enable DNA repair and optimize mitochondrial function.
Buy Now
Glutathione Topical
Glutathione Topical provides the best transdermal delivery of glutathione on the market. Glutathione is a master antioxidant (scavenging free radicals), anti-inflammatory, and immune system powerhouse. It is incredibly potent in detoxifying PCBs, synthetic estrogens, and heavy metals. Glutathione protects against the damaging effects of bacteria, viruses, pollutants, and free radicals. Cells rich in glutathione help prevent toxins from entering the cell. The better our health, the more glutathione is present in our cells.
Buy Now
GI Hist Support
GI Hist Support formula allows people with histamine intolerance to enjoy the wide array of histamine-rich foods and beverages. Histamines naturally occur in the body and can also be ingested through many typical diets. Consuming certain foods or beverages can lead to excess histamine levels for people with AOC1 or HMNT genetic polymorphisms (SNP) or histamine intolerance.
Excess histamine can lead to GI issues or symptoms that mimic an allergic reaction. GI Hist is one of the best supplements on the market to help manage these concerns. Our physician-developed formula contains five key ingredients, each clinically verified to support allergy relief and histamine-related GI issues.*
Buy Now
Metabolic Stimulator
Metabolic Stimulator formula, developed by Kendal Stewart, MD, features a unique combination of natural nutrients that help maintain healthy cellular energy levels. For optimal energy, cells need to be able to transport glucose. Metabolic Stimulator enhances the crucial biochemical processes required for cellular energy.
Buy Now